We specialize in fixing iMac. The iMac is a desktop computer made by Apple Inc. The first incarnations of iMacs were bulky and sported CRT displays. IMacs are known for having the entire computer integrated into a display-sized case. Since the release of the G5 in August 2004, iMacs have been updated with newer processors and other expansions several times.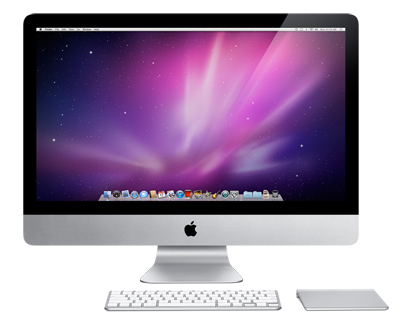 At MacRepairToronto.ca we offer the following iMac services:
Motherboard Repair
Video graphics and boot issues
Fan control loud / noise
Won't turn on
Update
Memory upgrade
Frozen
Keyboard not working
Replace hard drive
Ram Repair / Replacement / Upgrade
Replace DVD drive
LCD screen Repair / Replacement
Data Recovery
Your MAC diagnostics, analysis and quote are FREE! MacRepairToronto.ca has a very high success rate at repairs and offers Hassel-Free warranty on all repairs.
Click Here for our Locations